---
We transform brands, amplify performance, and fuel your growth.
Since 2015, we've worked with a wide variety of businesses looking to disrupt their industry, become market innovators, generating unparalleled value for their business through digital transformation.
Growing a business is hard. We specialize in helping propel businesses to new heights a whole lot easier, quicker, less stressful and more fun - with unparalleled revenue generation, leveraging the power of data-driven strategies, human-centered design, innovative campaigns, and cutting-edge technologies. At Propeller, growth is not a destination; we orchestrate digital practices that convert visitors into customers, turning clicks into revenue, creating current customer loyalty, taking your business to places it has never been before, setting a new benchmark for your industry.
Why you'll love us
We help businesses thrive by defying norms, we understand that conversions are not just about numbers; they're creating meaningful connections with your audience. We work to elevate your brand's digital presence, optimize user experiences, and ultimately drive conversions that fuel sustained growth.
Data-Driven Precision
We don't guess; we analyze. Propeller harnesses the power of data to make informed decisions. Our experts delve into analytics, studying user behavior and market trends to tailor strategies that maximize your conversion potential. By doing this, we guarantee results.
Strategic Conversion Architecture
Propeller architects your digital presence for conversion success. From compelling human-centric, personalized user journeys, we design experiences that captivate your audience and guide them effortlessly towards conversion.
Multi-Channel Mastery
Your customers are everywhere, and so are we. Propeller excels in multi-channel omni-presence marketing, ensuring your brand resonates across every touchpoint. Whether it's social media, PPC, SEO, or beyond, we synchronize efforts for a cohesive purpose-driven growth strategy.
Our results speak for themselves
We're a firm of award-winning strategists, designers, developers, content creators, advertising specialists, and social media gurus working together to solve the biggest problems in marketing. In-house marketing teams don't know what to create. Salespeople are good at selling, but the marketing message and sales process can be disjointed. CEOs aren't sure where employees spend their time and money especially when the results they see are stagnant. This is why we come to work every day.

Our mission is to make businesses marketing and sales work in harmony. Unlike other agencies, Propeller operates as an extension to your team, creating automated, personalized human-centric experiences around your brand, which fuels your growth through powerful automation, allowing you to focus on your business. We create human-centric experiences your customers enjoy, extending their lifecycle as a customer, while generating traffic and customers like it's our job - because it is.
---
This is the part where we're supposed to make bold claims.
But, we're not like other agencies. We could say that we're disrupting the industry with our human-centric growth strategies for businesses. But, everyone says that, right? We believe actions speak louder than words. Partner with Propeller, and let's embark on a journey where every click counts. Your success is our destination, and at Propeller, we're ready to help you convert possibilities into achievements. Elevate your conversions, elevate your business, work with an agency which guarantees results.
---
---
---
The
numbers
1,600+
---
Clients just like you found success working with us
---
---
---
71+
---
Talented people on our team
45+
---
Awards
---
---
---
95%
---
Client retention rate
---
---
---
You deserve
the best
Yes, we've won a variety of awards.
But what really matters to us? Your success.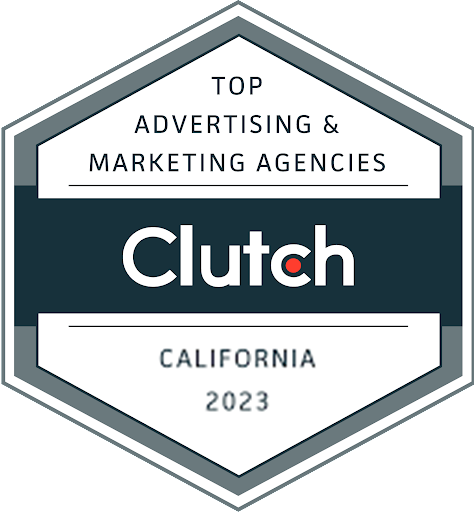 We really enjoy working with the team at Propeller. They have a fresh, unique, positive attitude and a really impressive skills mix. They've done wonders for our business worldwide.

Paul Meek, Managing Director at Didaktik

Working with Propeller is like having an awesome in-house marketing team at your fingertips. They're an absolute pleasure to work with and were instrumental in the growth of my business.

Sumit Chadha, Director at Coal Kitchen

Our growth year on year has been over 190% since working with Propeller (2020). Each week our strategy calls leave me impressed by the depth of knowledge and skill they have.

Steve Moreschi, President at NextGen

RPA has worked with the team at Propeller for many years & we've always been impressed by their work, the results speak for themselves.

Robert Purkiss, Managing Director at RPA

Propeller has been key in the success of boosting our direct online bookings by 240%, I can't recommend them enough.

Nicole Torez, Marketing at La Toviere

In the first two months of working with Propeller, our conversion rate increased 42%, cost per transaction dropped 20%, and ROAS increased 89%. So even with spend going down, our overall revenues increased.

Nick Porter, Marketing Director at C&B

We hit a home run with Propeller. After having worked with various agencies, they understand social media strategies that drive qualified traffic, reduce conversion cost and increased ROA.

Richard Lowe, President at Sunshades

210% growth last year, highest conversion rate and lowest cost per acquisition in our industry. I don't need to say anymore.

Isabel Clarke, Marketing at Smile

Meet the team

As a people-first agency, Propeller attracts top talent from across the world. We'll be honest with you, we're a little nerdy. We're obsessed with products we build and the clients we work with. From pilots to data-scientists, we're a diverse but close-knit team united by a passion for all things marketing (and coffee).

Heather Marie MIDM

Chief Growth Strategist

Nathan Matthews

Chief Success Director

Ben Roberts MCIM MIDM

Chief Inspiration Officer

Nina Bachelor

Chief People Director

Ellie Mae

Chief Finance Executive